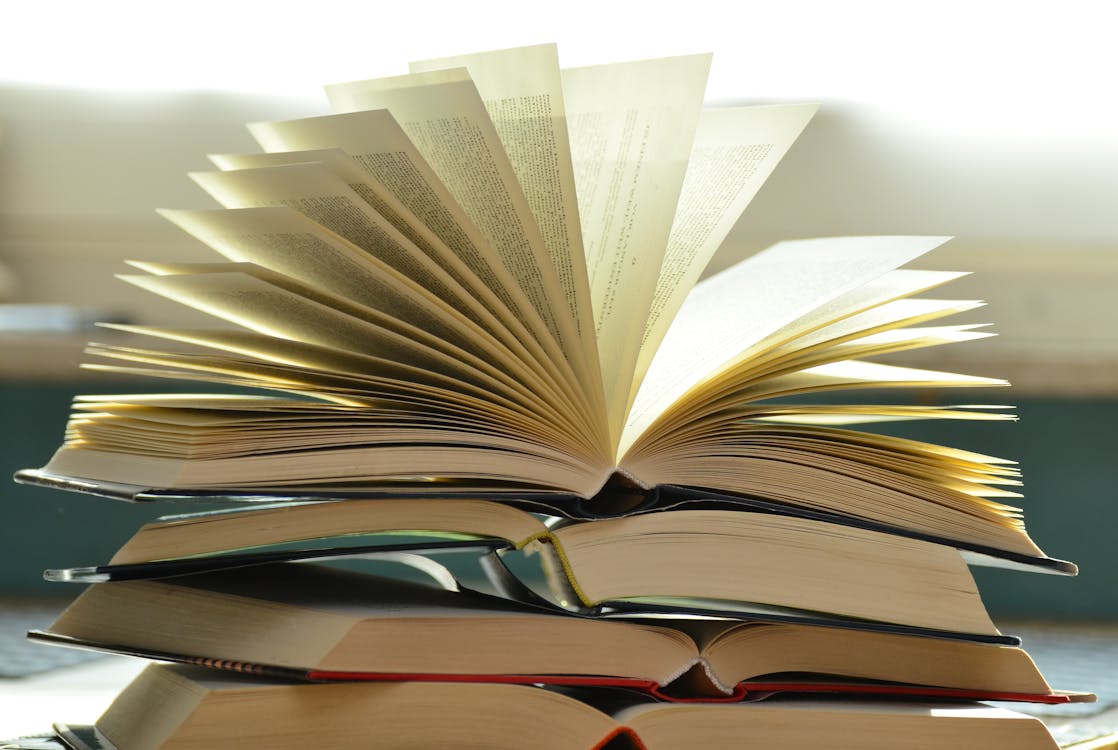 In this project we are going to cover:
Introduction about the case
Body paragraphs
Conclusion
"Education is the passport to the future, for tomorrow belongs to those who prepare for it today." (Malcom X).
Going to school must be the source of happiness for every student, the source of power and hope to reach success and follow their dreams. Schools are built to provide a safe and nurturing environment where students can acquire knowledge, skills, and values. They must provide a high-quality education in a warm comfortable and inclusive environment while partnering with families to promote students' success.
"Education is not filling of a pail, but the lighting of a fire." – William Butler Yeats.
Even though education plays an important role in our life, teachers has also the key to helping or not.
"Teaching is a very noble profession that shapes the character, caliber, and future of an individual. If the people remember me as a good teacher, that will be the biggest honor for me." – A. P. J. Abdul Kalam.
Teachers should play a positive role in students' way, they must encourage them, not only teaching them the curriculum, but also by contributing to building their students personalities: they must encourage their academic and emotional achievements to show them that they are stronger than they think. Also, to give them a hand to go through their way easily.
I will discuss in my paper the strike of teachers in public schools and some gabs that obstruct students from being enrolled in school or university. I will show how unfair Lebanese students are treated compared to students learning in the United States of America and Europe countries, how they treat their students and what offers they gave to help them. My main idea that I want to point at and my purpose that I will highlight the weak points of teachers in public schools and how they can improve to rebuild a new beginning for the school itself and the students and to show how teachers and student can overcome any problem example economic issues or health ones. Also, to show them how the change and improvement is a goal we must reach by looking at the way of teaching in the United States and how public schools there adopt a very motivational method to develop students' abilities and encourage them to learn and study to reach success and achieve their goals, like the way in Princeton and other public schools in Europe and US.
I conducted two interviews to show how huge the problem we are facing is and how it is affecting the school and the students. The first one was with a school principal and some students with their families and the second with a teacher who is not going to school due to economic issues. The secondary sources I used an article by Dana Hourany on January 26, 2023, that mentions that Public Education at Risk in Lebanon, https://nowlebanon.com/public-education-at-risk-in-lebanon/[1]
[1] Public Education at Risk in Lebanon
January 26, 2023, Dana Hourani
(Hourany, 2023)
https://nowlebanon.com/2023/01/
Public schools in Lebanon are in a risky state.
The way in teaching in Lebanon is one of the most boring feelings for teachers and students as well. Teachers in the Lebanese public schools spend their time giving homework, reading assignments, and solving exercises, also reading what is found in the books these are all things that teachers in Lebanese public school do. Students typically take a passive role in their education. They quietly pay attention to what their teachers are saying, no questions are presented, there is no challenging school life, students are just copying what is written after the teacher. Student's evaluations are based on oral recitation and that is making the whole obstacle because in Lebanese public schools, there is a strong emphasis on memorization of fact, what they had taken etc… The application of innovative ideas and techniques has been impeded by the absence of sufficient educational facilities and qualified experts.
The only disciplines taught in Arabic up until now have been geography, history, civics, and Arabic language and literature. Since Arabic is the only language taught in public schools in Lebanon, all other disciplines have been taught in either French or English, depending on the orientation of the institution. In addition, some public schools try to teach all the subjects in Arabic trying to hide their way to be more knowledgeable and experts to be in their future fields. But that not the case in all schools, some public schools teach all their subjects in Arabic cause to the lack in their education and the level of the knowledge of each teacher. In other words, the educational curriculum in Lebanon has traditionally been heavily influenced by the Arabic language and culture. As a result, students are exposed to a curriculum that highlights Arabic literature, poetry, and history. While this is essential for preserving the national identity, it can sometimes lead to a knowledge gap in other subjects, especially in areas where scientific and technical advancements are critical. Also, the lack of knowledge in some scientific and technical areas can be attributed to several factors, including limited resources, outdated teaching materials, and limited exposure to modern teaching methodologies. With the rapid advancement of technology and the changing global landscape, Lebanon's education system has faced the challenge of keeping up with modern teaching methods and curricula. There is a growing need to invest in teacher training, modern educational resources, and digital learning platforms to ensure students receive a well-rounded and relevant education.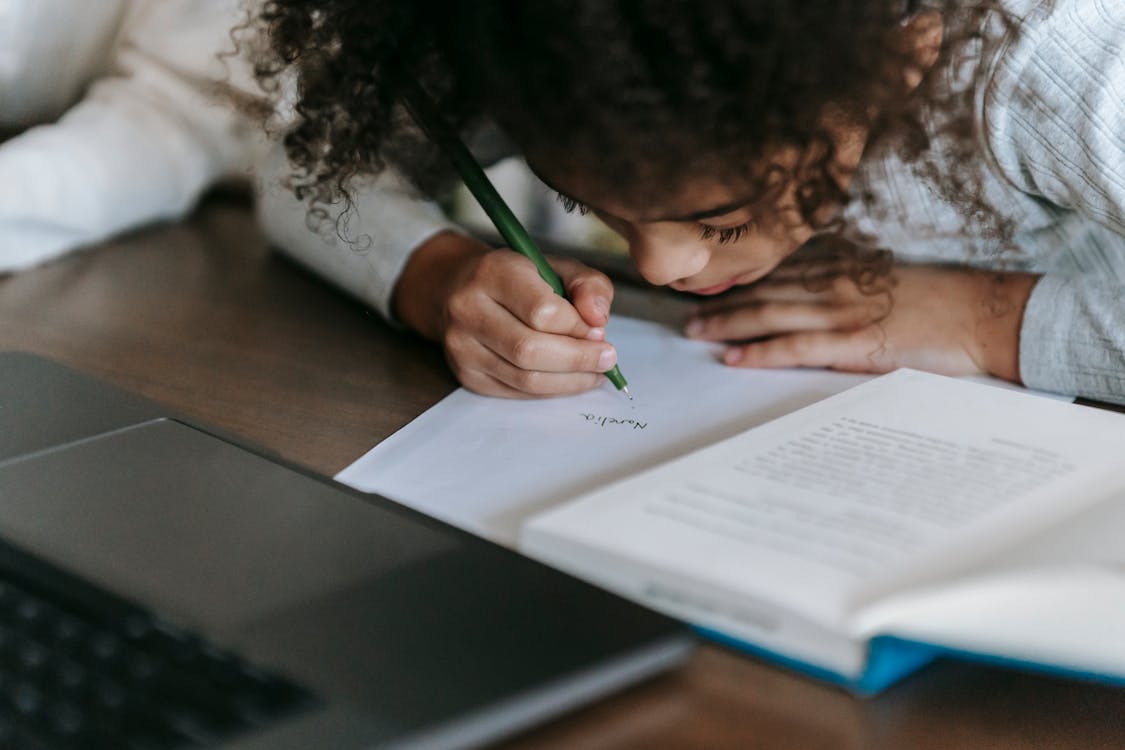 COVID_19
Lebanese people were facing a huge health issue as well as it is a problem in the whole world. COVID hits our planet in a way that everything stopped. Shops are closed, schools are closed, going in the car after some time is not allowed. There are a lot of negative impacts on education cause of COVID 19. Principals, teachers, and students were not able to go to school. This issue results in negative impacts on every person, the father who lost this job, a mother that was without work and could not feed her kids, the girl that was not able to go to school and had official exams and a lot of cases. And here an article that shows a report that examine the impact of COVID 19 on access and quality of education for children in Lebanon (https://lebanesestudies.com/publications/the-impact-of-covid-19-lockdown-on-access-quality-of-education-reflections-from-students-teachers-in-lebanon/ ). By year 2021 also UNESCO posted an executive summary about learning loss due to COVID in Rebuilding Quality Learning for All in the Middle East and North Africa (https://www.unicef.org/mena/media/14531/file/Executive%20Summary%20-%20Learning%20Losses%20Report-EN-131221.pdf.pdf)
One point more I like to add about my experience working and watching sessions with the UN GLOBAL COMPACT (https://unglobalcompact.org/). taking classes with Miss Alaa Karanoush  who is the community impact manager in the UN and Miss Deenah Fakhoury who is the general director in the UN Global Compact Network Lebanon. In the classes we were talking about their 17 SDGs that they are working on to achieve their goals. Their 4 SDG was about education quality and their first SDG was no poverty trying to provide students with all their needs to study, learn and live (https://www.un.org/sustainabledevelopment/poverty/).
This link shows the 17 SDGs and the goals the company is working towards.
In Lebanon we are in a big need to achieve these goals due to the poverty issues, economical crises, COVID 19 etc.. (https://lebanon.un.org/en/107677-take-step-towards-achieving-sdgs-lebanon).
What are the reactions to the strike?
The teacher strike in Lebanon has evoked a range of reactions from various stakeholders in the country.
Firstly, teachers themselves have expressed their frustration and dissatisfaction with the current state of the education system. They have highlighted issues such as low salaries, lack of resources, and inadequate working conditions and the international cause that hits the world COVID. The strike has provided them with a platform to voice their concerns and demand better treatment and working conditions.
Parents and students have also reacted to the strike. While some understand and support the teachers' demands, others have expressed frustration over the disruption caused to their children's education. The strike has resulted in schools being closed, leading to missed classes and potential delays in the academic calendar. This has left some parents and students feeling uncertain and concerned about the impact on their education.
For example, some parents did understand the situation and concepts of the strike of teachers and they think that teachers are the concerned for that is happening and some other take their kids from the school and let us to work instead of learning.
The government's response to the strike has varied. While some officials have acknowledged the validity of the teachers' demands and expressed a willingness to engage in dialogue, others have criticized the strike as being disruptive and detrimental to students' education. The government's ability to address the demands of the teachers and find a resolution to the strike will be crucial in determining the overall outcome and future of the education system in Lebanon.
The general public has also weighed in on the strike. Many have expressed solidarity with the teachers and their demands for better working conditions and higher wages. Others, however, have questioned the effectiveness of the strike and its impact on the overall education system.
Overall, the reactions to the teacher strike in Lebanon have highlighted the deep-rooted issues within the education system and the urgent need for reforms. It has brought attention to the challenges faced by teachers and the impact of these challenges on students' education. The varied reactions underscore the complexity of the situation and the importance of finding a sustainable solution that addresses the concerns of all stakeholders involved.
British Education System
British education system is much different from our case in Lebanon. It is simpler for the kids to learn and gain knowledge, not even marks.
Here is an introduction about the system (https://www.brightworldguardianships.com/en/guardianship/british-education-system/): the education system in the UK is divided into four main parts, primary education, secondary education, further education and higher education.
The education system in the UK is also split into "key stages" which breaks down as follows:
 Key Stage 1: 5 to 7 years old
Key Stage 2: 7 to 11 years old
Key Stage 3: 11 to 14 years old
Key Stage 4: 14 to 16 years old
UK primary education
Primary school education begins in the UK at age 5 and continues until age 11, comprising key stages one and two under the UK educational system.
Some primary schools are split up into Infant and Junior levels. These are usually separate schools on the same site. The infant age range (Key Stage 1) is from age 5 to 7. The Junior age range (Key Stage 2) is from age 7 to 11.
The year groups at primary School level are:
Year R (Reception) (age 4 – 5)
Year 1 (age 5 – 6)
Year 2 (age 6 – 7) The year when SATs testing takes place for Key Stage 1
Year 3 (age 7 – 8)
Year 4 (age 8 – 9)
Year 5 (age 9 – 10)
Year 6 (age 10 – 11) The year when SATs testing takes place for Key Stage 2
secondary school – years 7 and 8
Years 7 and 8 are the first two years of secondary school education in the UK. In some independent schools they are included in the Junior School, in others, they are part of the Senior School.
Under the UK school system, all students study English, Math, Sciences, a Humanity, and a Modern Language. Besides these subjects, each school has a list with optional subjects (Art, Music, Drama, Latin, Sport Science, Design Technology, Computer Science), and students may choose a few subjects that interest them.
In some schools, students sit the Common Entrance Exam in year 7. There are 3 examination sessions, in November, January and May/June. The transition from Junior to Senior School (from year 8 to year 9) may be conditioned upon the Common Entrance Exam results in those schools.
secondary school – year 9
Year 9 is a very important year in the British school system, as most of the students make the transition from Junior School to Senior School. It is also a very good foundation for the GCSE program and it is an entry point to all schools.
Students study English, Math, Sciences, Humanity and Languages. In addition, students choose a few subjects from the optional subject list offered by each school.
Secondary education – years 10 and 11
  GCSE program
In the last two years of secondary education, which are called Year 10 and Year 11, starting at age 14, students prepare for GCSE exams that are taken after two years (General Certificate of Secondary Education).
In the UK school system, during the GCSE programmed, students' study between 9 and 12 subjects. Some of them are compulsory (English, Math, 2/3 Sciences, History/Geography, a Modern Language etc.), some are chosen by each student according to their abilities and preferences. At the end of the 2-year GCSE programmed, following the examinations on each studied subject, students receive their GCSE Certificates.
The chosen subjects and the GCSE results are very important for their Further Studies (A-Level or IB) and for their university admission.
Intensive 1 year GCSE
Some schools offer a 1 Year GCSE programmed in Year 11 for international students seeking a school education in the UK. These intensive, one-year courses are available for students aged 15 plus, with the appropriate academic level from their own country. Fewer subjects are studied (maximum 6).
  IGCSE
The IGCSE programmed (International General Certificate of Secondary Education) prepare international students for A-Level and/or IB.
Students study between 5 and 7 subjects, English, Math and Science being included. Each school has a list of available subjects for IGCSE students. At the end of Year 11, students take exams in each studied subject and receive IGCSE Certificates.
university preparation – years 12 and 13
A level study
In the UK school system, once a student reaches the age of 16, they can start a 2-year programmed which leads to A (Advanced) level examinations. Students specialize in 3 or 4 subjects, that are usually relevant to the degree subject they wish to follow at university. Levels are state examinations and are recognized by all UK universities and by institutions worldwide.
At the end of Year 13, following the examinations in each subject, the students receive A level Certificates.
International Baccalaureate (IB)
Those who would like to study more than 3-4 subjects, may continue their studies in a broader number of subjects with the International Baccaularete Diploma Programmed, offered by some independent schools.
During the IB, students' study 6 subjects, 3 at higher level (HL) and 3 at standard level (SL). Each school offers different subjects at different study levels (HL/SL). The IB program also includes a compulsory Core programmed consisting of Theory of Knowledge (TOK), Extended Essay (EE) and Creativity, Activity, Service (CAS).
Students take written examinations on each subject at the end of their courses.
further education – vocational courses
International students can either choose a state sixth form college or a college of further education as an alternative to private education. Both offer GCSE and A level courses for students from the age of 16. Colleges of further education also offer foundation and diploma courses. All colleges can prepare students for entry to a  UK university or any university in the world. Bright World works with a number of state colleges in the UK which provide a multitude of vocational and academic courses. These courses can enable students to pursue their chosen career or to gain a place at a university of their choice.
The British school system also extends to BTEC courses which are designed for students who would like to develop practical knowledge and skills in a specific subject (Business, Psychology, Engineering, Sport, Art & Design) and find traditional exams challenging. Focusing on practical, skills-based learning, the BTEC students are assessed during the course. After each unit students are assessed through assignments, tasks or tests, and not at the end of the programmer as it happens with GCSE or A-Level students.
Also, in the linked that I mentioned above and here 1 https://www.brightworldguardianships.com/en/guardianship/british-education-system/ we can see that British education system write about the strategies and the ways that they will do in the situation of COVID19 that says that:
[1] British education system
Whilst at school
We are liaising with schools to ensure that they will be isolating children who present with symptoms whilst in the boarding house. If a school has a situation whereby they cannot provide facilities to isolate a student and offer them care then Bright World will step in. This could include moving students 'mid isolation' if the period coincides with the end of term and the school is closing.
Our COVID-19 Isolation Care Plan
Bright World has been working closely with our professional host family network and now have a selection of fully risk-assessed host families to provide safe and secure isolation facilities.
Barriers
Covid 19
Salary and incentive issues
Unfair labor practice
Now after knowing that is happening a would like to share 2 quotes from the interviews, I did. First with a teacher and the second with a student from Hasbaya distinct.
Teacher: We are not happy seeing our kids and students staying home instead of going to school but    there is no fair in the salary given and you see how COVID changed everything, and the schools closed by the decision taken by the government to stay closed to protect student life.
Student: How can they stay on strike when we are seeing our dreams being burnt in front of us. We are dreamers, we have the right to go to school.
(Interview with a high school teacher, Lebanon, April 15, 2023)
(Interview with a high school student, Lebanon, April 7, 2023)
Summary
The strike of teachers is not the problem to be solved cause there are varies of causes, but children are not the enemies they are the opening of the future, with their dreams a new Lebanon will be present. So, shall we encourage and help them or let them stay at home doing nothing?
The teacher strike in Lebanon has been a matter of concern for many people. It has led to disruptions in the education system and has affected both students and teachers. The reaction to this strike has varied. Some people support the teachers' demands for better working conditions and salary increases, while others believe that the strike is negatively impacting students' education.
Teacher strike is a big problem to be solved and it is not enough to see the situation from one side cause for every problem there are barriers and effects as mentioned in the slides since in some cases international sources pass through the way. Working together and trying to think in a positive way is important. Teachers must be given their right to be back and serve students' life.
lastly, the teacher strike in Lebanon has sparked significant reactions and discussions across the country. The strike has highlighted the deep-rooted issues within the education system, including low salaries, lack of resources, and deteriorating infrastructure. The reactions to the strike have been mixed, with some supporting the teachers' demands for better working conditions and higher wages, while others criticize the disruption caused to students' education. There is a pressing need for the government to address these issues and find a sustainable solution that benefits both teachers and students. The reactions to the strike have shed light on the larger challenges facing the education sector in Lebanon and have brought attention to the urgent need for reforms. Ultimately, it is hoped that through dialogue and negotiation, a resolution can be reached that ensures a better future for both teachers and students in Lebanon."
"Education is the passport to the future, for tomorrow belongs to those who prepare for it today." (Malcom X).
Education is not filling of a pail, but the lighting of a fire." – William Butler Yeats.
Bibliography
Hourany, D. (2023, January 26). Retrieved from https://nowlebanon.com/public-education-at-risk-in-lebanon/
Table of Contents
secondary school – years 7 and 8. 5
Secondary education – years 10 and 11. 6
university preparation – years 12 and 13. 8
International Baccalaureate (IB). 8
further education – vocational courses. 8
Our COVID-19 Isolation Care Plan. 9
The best teachers are those who show you where to look, but don't tell you what to see.