Introduction
Music in traditional Yoruba society is a reflection of the consciousness of time, culture and society. Music beyond pleasure in Yorubaland is topical, that it communicates cultural values, ideals, ideas, philosophies and ethos of the prevailing Yoruba society. Prevailing cultural practices within the society dictate and determine the music produced in different periods. This therefore made us conclude that every society produced its musician and influenced the music produced[1]. Music plays the role of 'emotional expression, aesthetic enjoyment, entertainment, communication, symbolic representation, physical response, enforcing conformity to social norms, validating social institution and religious ritual, contributing to the continuity and stability of culture and integrating the society'[2]. Popular music therefore is a term used for music that has a very wide coverage. The history of popular music can be traced to the late 19th and early 20th century. Popular music[3] was first introduced to Yorubaland by the Christian Missionaries in the 19thcentury, and progressed through the efforts of African returning slaves and African returning soldiers of the First World war. The production around this period was a mixture of traditional music with that of the West in what looks like a product of cross-cultural exchange.
The Yoruba are a distinctive group of people in the forest-belt region of West Africa, with traceable historical lineage to Ile-Ife in southwestern Nigeria. Ile-Ife is generally believed to be the ancestral homeland of the people and cradle of the Yoruba civilization. In another perspective, Yoruba is an ethnolinguistic appellation to describe a group of people who speak the interrelated language and as well shared common ancestry of Oduduwa and had nationalistically choose Ile-Ife as their ancestral homeland[4]. Thus, tradition believes that different kingdoms and empires in Yoruba territories were founded by princes and princesses who took a dynastic migration from Ile-Ife. Although, there are exception to this claims[5]. The Yoruba social activities – her dance and music reveals a dynamic cultural values preserved over milieu. It is rare to see Yoruba music topically empty; they represent the philosophies, rituals and sacredness that guide the daily affairs of the people – transcending the borders of the Yoruba country[6]. Yoruba musical instruments and speeches represent aesthetic cultural nature of the people styled in different forms such as Ijala-Ode – peculiar to the hunters' guild; esa – chants songs' style of the Egungun Labala group; ewi – an ancestral praise song common with the Yoruba-Egbado; rara – styled songs by both men and women of Oyo and Ibadan extract, but especially by women during festivals, funerals, marriages, and chieftaincy installation celebrations[7]. These traditional Yoruba music can be in form of ancestral praise, eulogy and others[8]. However, since the 19th century, the dynamics have changed adapting to the globally acceptable nuances and societal changes of colonial and post-colonial period. Since the 19th century, there has been many popular music which include Highlife, Juju, Sakara, Fuji, Afrobeat and many others. However, it was the development and spread of Afro-pop and Hip-hop since the turn of the century that had created a paradigm shift challenging the rubrics of Yoruba society.
Hip-Hop, Afro-Pop and Their Mandates
The social condition that gave birth to the conditionality of Hip-Hop and Afro-Pop music has history deep rooted in the genres of music that preceded it. Hip-Hop had in itself originated among the Afro-American folks as a movement reflecting their marginalized condition and their struggles in the 1970s. Hip Hop struggled for many years before being accepted outside the Afro-American ghetto areas. Sometimes called funk or rap music. Since its emergence it has influenced the musical revolution of 21st century African society; strengthening cultural radicalism in Yoruba nation. Cultural radicalism in popular music started in Yorubaland just after the disintegration of the Soviet Union and the official end of the Cold War.
Hip-Hop is a glamourous music with a mandate that defeats the Yoruba philosophy and cultural conservatism of morals. The mandate of Hip-Hop could not be contested since the Nigeria society and government had accepted the America liberal ideology and had been entrenched into the structure of governance. The dominating force of liberalism lent credence and supported the solid establishment of Hip-Hop in Yoruba society. Nigeria foreign policy now properly tilted towards America hegemony of liberal culture meant that the cultural relationship was permanently cemented.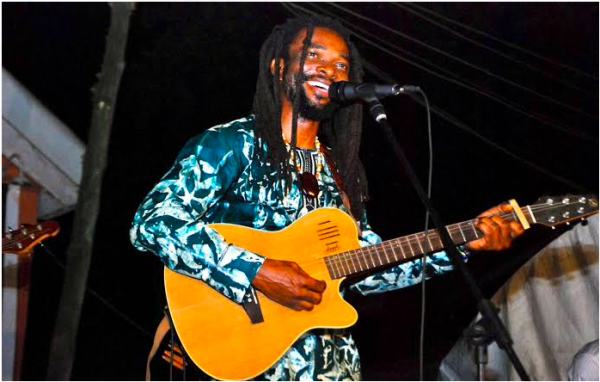 In order to contest the fabric of social cultural and philosophical change in Yoruba society, especially the stamping-out of African-ness. Amid criticism, there was a gradual retraction from western dominated Hip-Hop. The bid to recreate Fela's Afrobeat and as well stay in trending musical business led to the creation of Afrobeats. In Afrobeats or Afro-Pop, there was incorporation of indigenous African musical instruments, language, dressing and styles. Meanwhile, the content remains largely an expression of Hip-Hop messages. By this, it was unable to create Fela's Afrobeat with a special mandate of musical activism and glorification of African culture, since the content of this new music still glorifies western culture extensively above Africa[9]. Afro-Pop therefore is a rebrand of Hip-Hop sound of music, sharing similar mandate, but with little incorporation of African cultural values. Unlike Hip-Hop that has a dominating western culture, Afro-Pop attempts to strike a 'confusing' balancing that never existed[10].
Hip Hop and Afro-Pop Music: Interrogating The Socio-Cultural Changes in Yoruba Society
Hip-Hop and Afro-Pop in Yorubaland in the early 21st century was topical, showing relics of the classical period that was becoming obsolete and adapting to the change in the society. The Nigeria society had by the military and post-military era – influenced radically by the economic deterioration of the post structural adjustment program (SAP) created a two societies of poor and the rich or the oppressed by the oppressors. Unlike the Black American situation, theirs was done by their oligarchy kinsmen in the corridor of power. The frustration indeed raised conscious musical activists of the early days, balanced by western influenced funk singers. The takeoff of Kennis Music in the late 1990s and many other TV programs served the purpose of developing artistes featuring many up-and-coming artistes in the industry. Going by the records, Hip-Hop with its instrumentation becomes the trend in the society as it was channel of exposure to the outside world, especially America's melodious jazz musical sound[11]. African China, Eedris Abdulkareem are two individuals among others who attempted to replicate the musical activism of Fela Anikulapo Kuti.
The dictatorial and oppressive nature of 'military men in gown' of President Olusegun Obasanjo's Fourth Republic government ensured these men were politically victimized. Political victimization and constant threat to life made Eedris Abdulkareem run away from Nigeria after his groundbreaking Nigeria Jagajaga song.[12]. This situation led to silence of musical activism; both cultural and political for a long period. In fact, there was a long interregnum until Folarin Falana (Falz) 2018 Album criticizing the ineptitude and pervading corrupt practises in Nigeria political set-up[13]. Perhaps, we might need to blame the political victimization of musical activists by the government of President Olusegun Obasanjo to a clampdown in conscious music. This was only a straw that broke the camel's back to the deterioration and rottenness that had started affecting the socio-cultural settings of the Yoruba cities and towns. It was a gradual change from a moralizing music to excessive materialism and sexism.
In 1997 when Afrobeat maestro, Fela Kuti died, many opined that it was the end of classical music in Nigeria, only time told that those who held those views were actually correct as conscious musicians could not withstand the political victimization of the government. Many who made attempts to sustain the consciousness of the society in the social crises bend towards didactic music. Their low patronage shows the society had come to accept the emerging western culture and its music. The situation became worse with the introduction of GSM, replacing cellular networks and the January 2001 auction for digital mobile licenses, providing an internet network to explore social media. It was as if the American society was created in Yorubaland; with high demand for foreign dress, ethos and music. Those who sustained their beats; the didactic artists who combined political activism with cultural activism, and were able to sustain it beyond the period under review were swept aside in the emerging musical business/market. Such was the situation and condition of consistent artistes like Segun Akinlolu, otherwise known as Beautiful Nubia[14]; France based Bukola Elemide, professionally known as Asa; Bisade Ologunde, widely known as Lagbaja with his masks among others.
Indeed, Hip-Hop became a more fashionable genre of music, appealing to the number of youths in urban centers of Yorubaland. Lagos, as usual was the port of call, from where it spread to other part[15]. Over activism and moralism, there was the creation of an economic chain of demand and supply between the masses who are now being influenced by western artistes and lyrics, pressurizing the local artistes to create replicas. Beyond classical reasons for creating content music, society created their music and musicians through their demands. This music reveals the moral rottenness and cultural debacles prevailing in Yoruba society. The music and lyrics henceforth created were antithetical to moralism; since a new music with different definition for 'moralism' had been created, the Yoruba society snowball into a changing culture and social rebranding. Subsequent musicians who joined the industry became bewildered by material gain and not the soul of music. Songs waxed during this period had an effect on the language, dressing and behavior of many youths in Yoruba society. Indeed, slangs, immoral dressing, vulgar language, sexism and many things antithetical or alien to the Yoruba culture become promoted to become the norm of the society[16]. New crops of musicians such as Olamide, Wizkid, Davido gave in to excess sexism and less topical issues. Naira Marley, Olamide, Lil Kesh, Bella Shmurda and many others became the ring leaders of musicians promoting drugs, cybercrime. Lil Kesh and Olamide waxed a song promoting ritual and many other social vices. Meanwhile, there are some among these artistes who have attempted to contest the rubric of the immoral social influences on these music and artistes. Individuals such as Brymo, Beautiful Nubia, Asa made efforts within the genre, but were not sufficient to re-create the classical music of the previous century tilted toward cultural conservatism and moralism in re-engineering the society from its chaotic state. In this respect of being topical towards cultural and moral construction, there are also some who are not consistent with their musical content or mandate; they include 9ice, Qdot, Bella Shmurda and many others fall into this category.
Social vices antithetical to the Yoruba concept of Omoluabi and moral standard became topical issues in Hip-Hop and Afro-Pop. How the society got deteriorate to the point that lyrical content that glorifies what the Yoruba considered as immorality and social vices is the interest of the members of the public remains mysterious. It looks sudden but was not, it was a gradual process informed by the deterioration of the society itself. The pervading corruption in the Nigeria society has recreated the Yoruba philosophical definition of 'value', changing that to material gain. Hence, there was immediate loss of conscientious and conscious music that provided didacticism to the nature of rottenness. The soul of music immediately became the quest for money or any other material gains. Nigeria economic collapse caused by poor government planning and corruption might have led to frustration and the need to get money at all cost. Peer and parent pressure forced kids to engage in all sort of crimes and immorality to get money. Many of this artiste are people from humble and poor backgrounds[17]driving by the interest of being 'valuable' to society. Bella Shmurda expressed the frustration of failed government policy, peer pressure, parent pressure, coupled with failed Nigeria education system forcing youth to engage in all sort of crimes[18]. This shows the consequence of government failed policy and corruption to the problem of the society. Since there was nobody forthcoming in the industry to criticize government except the Afrobeat singers of mostly Fela's descendant, it took the courage of Folarin Falana (Falz) to speak out against Nigeria government on corruption[19] and as well used the opportunity to criticize the hypocritical nature of opportunist and Nigerian religious leaders who have failed in their positions[20].
In recent times, Nigeria artists have cultivated the habit of promoting songs that are dangerous to the career and characters of youth. Many songs produced have contents attacking the moral standard of the Yoruba socio-cultural fabric. Afeez Adeshina Fashola, professionally known as Naira Marley is a musician notorious for his bad boy antics. He is the self-acclaimed emperor or leader of the Marlian Empire[21] whose  controversial musical contents continued to influence the Youth. Naira Marley's Soapy has a double edged content of promoting masturbation and equally revealing to the public, corruption in the Nigeria Correctional Center[22]. There are songs that promote drugs which was and still prevail in today's Yoruba society[23]. This is in addition to a lot of excessive sexual content constantly expressed and visually displayed in their videos[24]. There are dozens of songs that as well promote, justify or/and explain cybercrime in the society[25]. In recent time, ritual have been added explaining the social trend of immoral prevailing in Yoruba society[26].
These music lyrical content are influencing member of the public, especially the youth[27] and thus affecting the social structure of Yoruba society. Hip-Hop music has a peculiar nature that represents the foreign society and culture; slang, ethos, fashion and cultural values, different from African cultural reality, especially the Yoruba group. Though culture is dynamic and society is always in transit and must embrace changes, especially in this global age, such development must address the Socio-cultural reality by advancing the existing and not an overhaul. The incursion of the music and lyrical content have continued to upset the balance of Yoruba cultural nature and identity, thereby creating a chaotic and insecure society. Continuous presentation of glorification of material gain, extravagant lifestyle and immoral living[28] as against milieu established cultural identity. Indeed, culture is not static, but dynamic, advancement rather than incongruent override or change, we envisage might lead to cultural deletion or political problems in the future. Needed to state is that musician do not in their own create this slangs or immoral nature of the society, but due to the fact that they have a large coverage and popular audience, immoral behaviors and social ills that are concealed within a community quickly spread to other communities, thus receiving patronage – inculcation  causing a paradigm shift in the society. Indeed, musical content  has become an integral part of strong social education in Nigeria. Hence, the musicians continue to play the role of teacher, parenting the youth towards a certain social reality. The fact remains that many young-adult depend on social media for their education. With harmful and dangerous substances oozing out from social media, the Yoruba society has in recent times headed towards cultural destruction and social crises.
Meanwhile, in spite of the cultural flamboyant, glamorous and less topical of cultural moralism songs that are contributing to social vices; piloting the Yoruba society into chaos, yet, the current crops of musicians have expanded and exploited the economic benefit of music for the welfare of Yoruba people. In their tours and through their musical production, they have expanded the Socio-cultural geography of the Yoruba. Their music have continued to represent and  promoted the Yoruba cultural ethos, language, and domesticate her contemporary history[29].
Conclusion
It is difficult to disconnect the victimization of earliest hip-hop and afro-pop artists by the Nigerian government as part of the reasons why there is less topical content and music activism in the country. Few who have dared to be confrontational to political happenings are those with strong legal and influential background. The fact that there is no mechanism or grand strategy by the Nigerian government to harness the lyrical potential of these artistes have ensured that excessive vulgarism, sexism and other vices, creating a chaotic society and cultural relegation of the country in global polity. If African want to take a position in the global community, it must invest and promote its cultural values. This can be done through music with large attendance. Locally, there is a need for major stakeholders to discuss the lyrical content of its music and find a way through which society is constructed to the path of vigorous development, by taking the moral mandate of not only exposing immorality and corruption, but also condemning it and not promoting it. These must be done without infringing on the liberal and constitutional rights of the musicians and members of the society.
[1] Adesina, J. O. (2022) "Dynamics of Fuji Music in Yoruba Culture and Society, 1960-2019". Unpublished M. A. Dissertation Manuscript.
[2] Idolor, E. (2005). "Music in Contemporary African Society". In S. Ademola Ajayi (Ed.). African Culture & Civilization. Ibadan: Atlantis Book. 187
[3] There is no precise or generally acceptable definition for popular music. In fact, many who have attempted a definition for it look from sociological and anthropological perspective rather than musical perspective. According to Gani, it represents sales and commerce of that genre of music. He rightly submitted that popular music depends on society and other criteria such as class, religion, ethnicity, age and many more. In otherwords, popular music is music 'popular to a certain large audience'. By this instance, popular music from the Yoruba society can be referred to asmusic with high patronage (sale and commerce) or with a large audience, which are signs of acceptance. In the past, there were genres of music popular in the Yoruba country or among the Yoruba people, examples include highlife in the colonial period, Sakara, Juju, Fuji etc. See Gani, M.W. (2020). Creative Autonomy, Copyright and Popular Music in Nigeria. Switzerland: Palgrave Macmillan. 48
[4] Ogundiran, A. (2020). The Yoruba: A New History. Indiana: Indiana University Press.
[5] Beier U. (2001). Before Oduduwa. The Hunter thinks the Monkey is not wise – The Monkey is wise, but he has own Logic. Wole Ogundele (Ed). Bayreuth: Eckhard Breitinger Bayreuth University. 149-155
[6] Mullen, N. (2004). Yoruba Art and Culture. (Eds.) Winn, L.M., & I. Jackins. Berkeley: Phoebe A. Hearst Museum of Anthropology, University of California. 26
[7] Ayorinde, J.A. (1972). "Oriki". Sources of Yoruba History. Biobaku, S.O. (Ed.). London: Oxford University Press. 63
[8] Biobaku, S.O. (1973). "Introduction". Sources of Yoruba History. Biobaku, S.O. (Ed.). London: Oxford University Press. 6
[9] See, Temitope Fagunwa (Maberu). Nigeria's Ruling Class are the Biggest Yahoo-Yahoo, Fraudster. (February, 2022). Sahara TV. [Video]. Youtube. https://watch?v=SrivnINEezQ&feature=share
[10] Oral Interview with Bukunmi Taiwo, 30years, Postgraduate History Student, Ibadan, May 28, 2022.
[11] Oral Interview with Mr. Austin, 40+, Archivist, Ibadan, June 4, 2022
[12] Abdulkareem, E. (2004). Nigeria Jagaja. See Also, Eedris Abdulkareem, Jagajaga, https://youtu.be/_TfDIVZ75oc
[13] Falana, F. Falz (2018) This is Nigeria. See Also, Falz, This is Nigeria, https://youtu.be/UW-xEqCWrm0
[14] Beautiful Nubia – Imoremi, https://youtu.be/_mPnZQ6qdzM  
[15] Oral Interview with Halimat Bello, 28-31yrs, Entrepreneur, Ibadan, July 4, 2022
[16] Oral Interview with Bukunmi Taiwo, 30years, Postgraduate History Student, Ibadan, May 28, 2022.
[17] Fakoya Qudus Oluwadamilare,(Qdot) – Moriamo https://youtu.be/7qzL3Gh7_Os Alexander Abolore Adegbola Akanni (9ice) – Anytime http://youtu.be/mc2erB1pVo4
[18] Bella Shmurda, Vision 2020. https://youtu-be/eoR96fvo8-s  
[19] Falana, F. Falz. Moral Instruction: The Curriculum. https://youtu.be/kVXSFPdTnHs
[20] Falana, F. Falz (2018) Hypocrite https://youtu.be/cTFD8NsUnI4; See also, Falana, F. Falz. – Talk https://youtu.be/ttgP_WJ3zqI
[21] See Effevottu, E. S., Adumati, B.O. & Oje, E.T. (2020). "The Marlian Empire: Exploring Celebrity Culture and Its Impact on Nigerian Youths. Locating transnational spaces: Culture, theatre and cinema. Cadana: International Association of Theater Critics and Faculty of the Arts, Business and Science, University College of the North.
[22] Afeez Adeshina Fashola, (Naira Marley). (2019) Soapy https://youtu.be/_Q6Rixmvujc
[23] See, Olamide Gbenga Adedeji (Olamide) – Science Student https://youtu.be/3nVkhp2xtHg. See also, Olamide Gbenga Adedeji (Olamide) – Story for the Gods. https://IPS3DDOWcgg
[24] Olamide – Story for the Gods. https://IPS3DDOWcgg; Keshinro Ololade (Lil Kesh) – Shoki. https://youtu.be/f34zcceVu7U  
[25] Alexander Abolore Adegbola Akanni (9ice). Living Things. https://youtu.be/hBRaNVsft8
[26] Keshinro Ololade (Lil Kesh) & Olamide Gbenga Adedeji (Olamide). – Logo Benz. https://youtu.be/22BRl_SqXro  
[27] Oral Interview with Tawa Imram & Bello Halimat (Focus Group), 28-31yrs, Entrepreneur/Fashion Designer, Ibadan, July 4, 2022.
[28] Oral Interview with Bukunmi Taiwo, 30years, Postgraduate History Student, Ibadan, May 28, 2022.
[29] Naira Marley, Olamide, Lil Kesh. – Issa Goal https://youtu.be/D_zdHo4LJJI